Come July, it will be a year (A WHOLE YEAR!) since I started working for a TV show called Rakista. Every Sunday until the October of that year, I would handle the second unit art department for this show about friends in college, forming bands, hanging out, fighting, and in the end, getting the girls.
It was a busy set to be a part of; we would have to finish shooting an hour-long show every week, so we moved very fast. We would use up all 24 hours of our shooting days, from 6am Sunday to 6am the next day, just before classes would start in the school we used as a location. Preparing for the first episode was easily one of the most stressful times of my life, but every week after that got a little bit easier. The constraints of budget, getting the script late, and not having that much set-up time on days itself didn't allow us (the art department) to get very artsy fartsy about things, but here are some pictures of what we think we did well: =)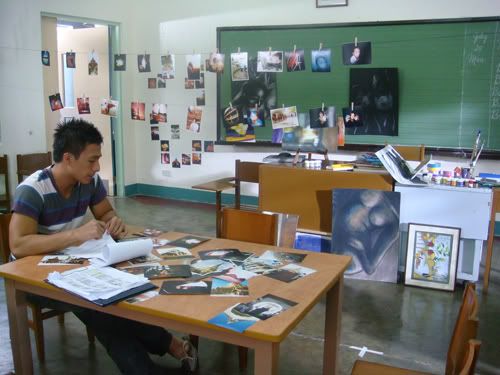 CC (Denise Laurel), the lead female character, is an artist.
This was her art classroom in Episode 2, where her
swimming team captain boyfriend, Sonny (Marco Morales), visits her.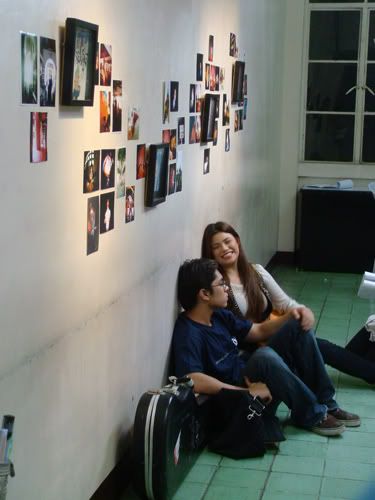 Sonny, however, doesn't make it to CC's exhibit in Episode 3.
Instead, Caloy (Carlo Aquino), the male lead and main musician of the series, shows up.
By the way, Caloy has had a crush on CC since... well I don't know,
but you've just been introduced to the show's premise.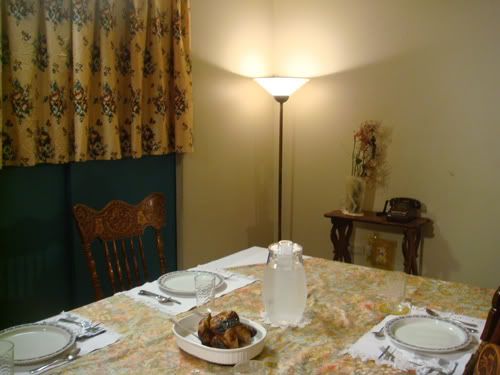 Episode 4 looked into the background of Sven (Wincy Ong) , a somewhat strange,
funny and loveable character who ends up being the drummer in
Caloy's band. He wears a new theme of clothes every episode,
and runs out of scenes spontaneously. This is his parent's house!
(It was made up of furniture pieces from my own house --
something I have to sacrifice to survive in this job!)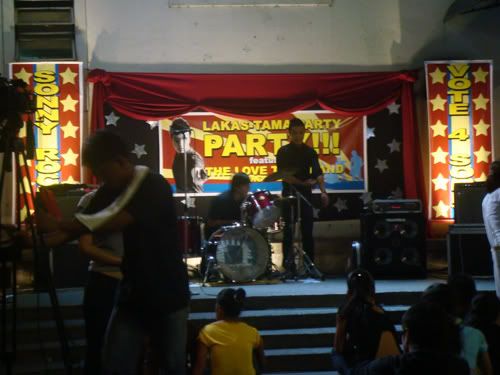 Sonny decides to run for Student Body President, and this is the
"electoral party party" held for his campaign. I think this was the start
of our using cloth and tarpaulin banners to dress up the scenes set in school!
We continued those tactics until the end of the show...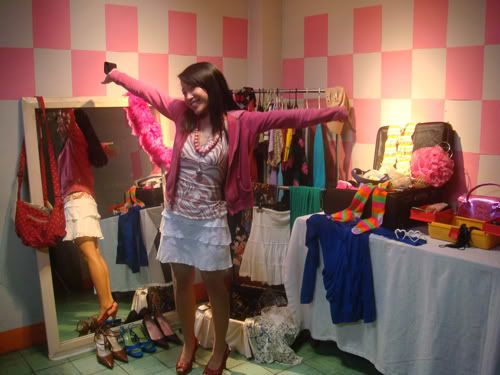 This is Rosemarie Joy (Bea Garcia), a cheerful character, full of sunshine on the show.
This is her closet!
This show was a lot of turning classrooms into closets/rooms/what was needed.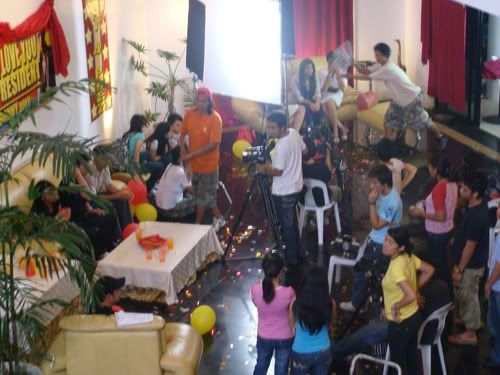 Sonny's victory party, still tarpaulin banners and cloth! hehe =)
This picture is especially significant because it was the first time both
units (1 and 2) would shoot as one. We would have a "rivalry" and
a silent competition throughout shooting the entire season, seeing which of us
could shoot faster, finishing their call sheet first. This episode was different
though, we borrowed each other's lighting and used the same set. =) Unity!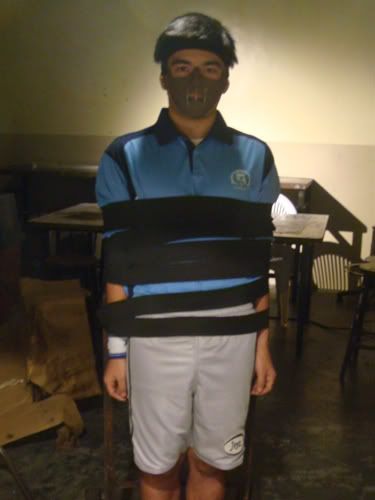 Carl Jr., Sonny's nemesis in the elections, tied up for his own good.
He went crazy when he lost!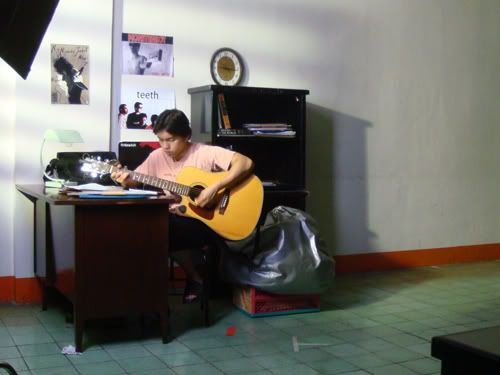 We had to set up Caloy's bedroom in one of the classrooms, too.
The teachers' band! This show was full of weird characters.
After working on this show, I savored my weekends, and spent more time with my family and friends. I didn't get to see them so much because we would get busy preparing at the end of every week! It was very fun, though. I'm proud to say that I worked on this show, and that I'm still very good friends with everyone I worked with here. I can honestly say that at that part of my career, I knew why I was doing what I was doing and I believed in what I did. =)