In line with my stop motion fascination yesterday, I dug up a video we made at the beginning of the year. It was stop motion as well, using light drawings this time. I was part of the team of "light painters," and in order to get ready for the shoot, we had two camera tests that were months before. I think we started in August last year! Then finally, we shot for five days this January. Here are some pictures of our camera tests: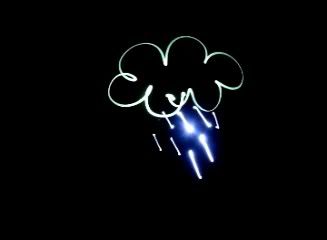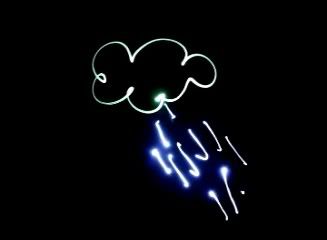 "Rain"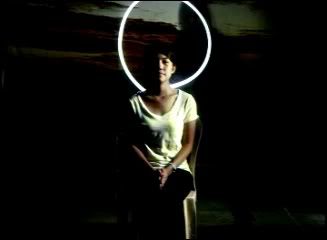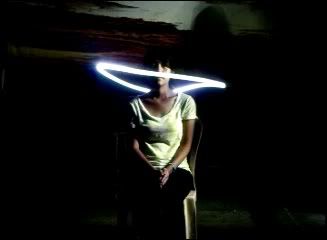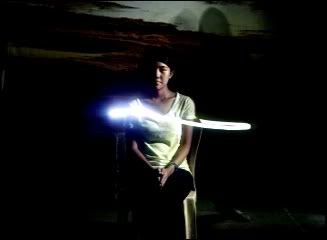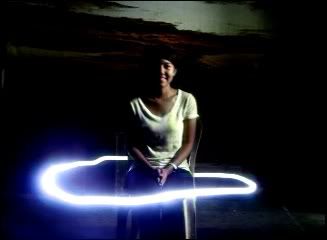 A ring around me!

I'm not entirely sure of the details of what the DOP, Pong, would do, but it's something like -- he would keep the shutter of the camera open for as long as we needed to animate with LED flashlights, and one frame (yes, one FRAME - it was a very tedious process!) of the video was born!
Here's our "wrap" picture, all of us happy to get it done!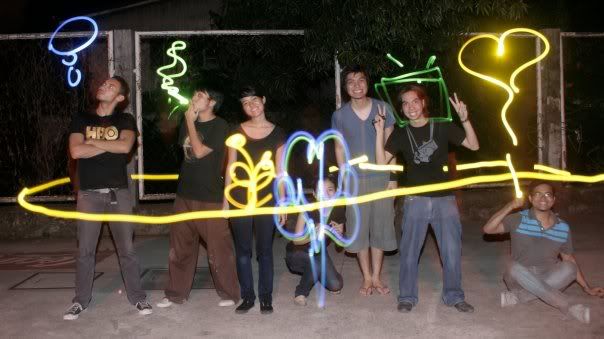 From L-R: The light painters! Gino, Marco (head light painter), me, and Mei.
Then Pong (DOP), Nic (Director), and Zig (Producer/PM/AD).
The band, Up Dharma Down, with their "instruments" =)

And here's the video!
After this project, I think I can say I'm an expert at drawing musical notes and hearts! Hahaha! I always wanted to do a butterfly too, so I did that instead at our wrap picture. =) All pictures in this post, by the way, were taken by Pong! =)