Today was my last day of make up classes! I can't believe 13 sessions went by so fast. Here are some pictures of my last two days! Fashion show make-up/Evantrail eyes! =) In summer colors! I can't believe it's June already!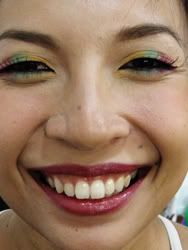 CD and My First Try at Evantrail Eyes
I love summer colors and CD was very enthusiastic about them too! Yay!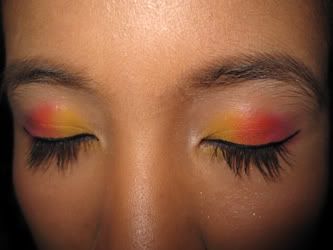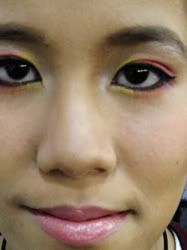 Gisella and My Last Day
I just wanted to practice the last session's lesson again,
and my sister Gisella was my model! =) A young, fruity, summer look! =)

Thank you to everyone who agreed to be my model! =)