Some time ago, my friend Harold asked me to PD a video for him set in a magician's show. My initial idea was to hang bulbs around the stage - something I did in the
Chubibo video
that I've been wanting to experiment with again without being too repetitive. Harold wanted something around the bulbs, for them not to be so bare, too. Of course, I had budget constraints to consider as well.
The shoot was on a Saturday and on the Tuesday of that week, I still had no idea what I was going to do -- until I realized I never used my corrugated cardboard chandelier. I was going to use it for a shoot but I didn't end up PD-ing it anymore so... I decided to use that as my weapon of choice for this shoot.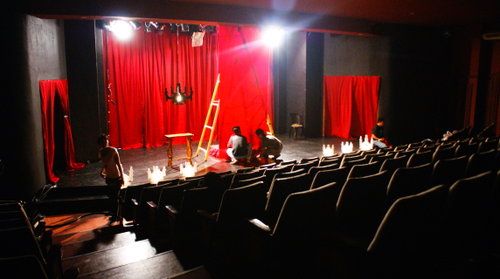 A far-off view of the stage at one set-up.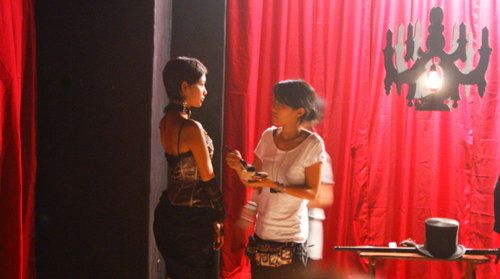 A closer look at the black chandelier,
and me trying to multi-task and do make-up too.
I miss doing make-up everyday!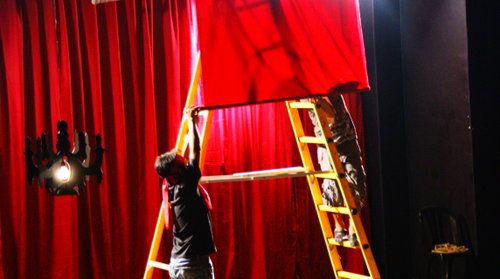 Set men setting up the curtain fall.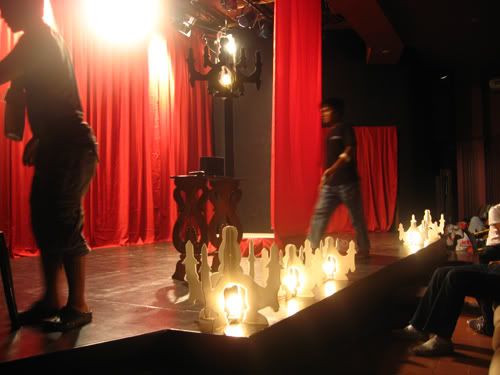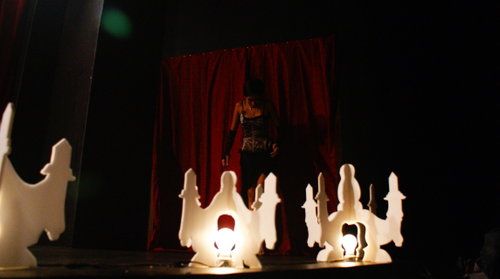 The lights at their feet.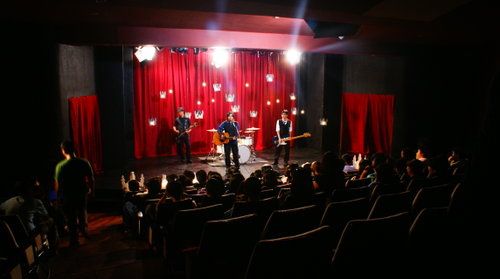 A far-off view of the band performance set-up
with a LOT of those "chandeliers."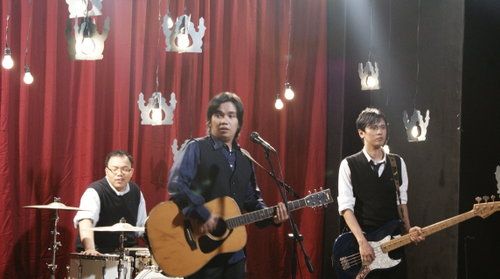 A bit closer...
I spent two whole days cutting the chandeliers (with Marco's help!!). Some are made of foam boards, others of cardboard... I didn't use corrugated cardboard anymore since it's much harder to cut than foam boards... =)
Super thanks to Ayo and Harold for the pictures! I forgot my camera in this shoot! =( And I think this is the end of me and cardboard chandeliers for PD-ing jobs! I think I'll just make them for fun now... =)